About Us
It is time for our industry to become more sustainable.
For the last 20 years, the contribution of LED technology to energy savings has been a significant factor—accounting for at least 30% of the overall picture of eco-lighting. With LED technology firmly taking root it is now time to enter in the phase of redesigning the fittings to further take care of the environment. This is about circular economy, easier maintenance and removing plastics from this field. While some regulations will arrive from the European Commission, we want to go further and anticipate important future changes.
WORKING PROCESS
About us.
LVMH Lighting and TEMELOY created a THINK TANK in May 2018 with more than 25 lighting suppliers to collaborate in the fields of eco-design innovation, services, and reliability.
Nicolas Martin, manager of LVMH Lighting – a program that focuses on implementing the usage of environmental friendly LED products in all LVMH Maisons.
Tiphaine Treins, lighting designer and head of TEMELOY, was involved in launching the Lighting for Good program.
Our partner.
The International Reference Center for Life Cycle of Products, Services and Systems (CIRAIG) is a research group and center of expertise on sustainability and. Through leading-edge research, expert services on sustainability, and education, the CIRAIG aims to shape and implement metrics focused on life cycle thinking.
The CIRAIG has developed a recognized expertise in life cycle tools including Life Cycle Assessment (LCA) and Social Life Cycle Assessment (SLCA). CIRAIG's activities include applied research projects that span several activity sectors for example energy, waste management, forestry and pulp and paper, mining and metals, chemical products, transport and green product design.

OUR MISSION
Rethink. Redesign. Reuse.
To develop, interpret, integrate and transfer the knowledge and tools to implement life cycle thinking towards sustainable development; with a focus on responsible production, consumption and governance.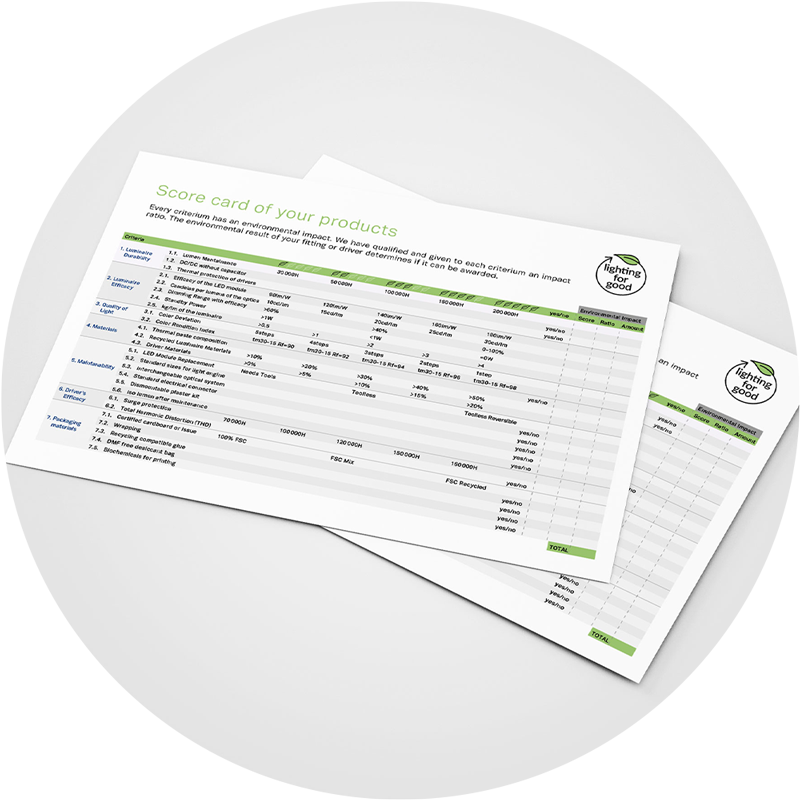 OUR RATING SYSTEM
The Lighting for Good Charter.
In order to reduce environmental impact and to obtain data and information about the life cycle of a product, we partner with the research organization CIRAIG to process Life Cycle Analysis. Based on this analysis we determined criteria used in a rating system – the Lighting for Good Charter – which can be applied for any lighting apparel through our scorecard.
say hello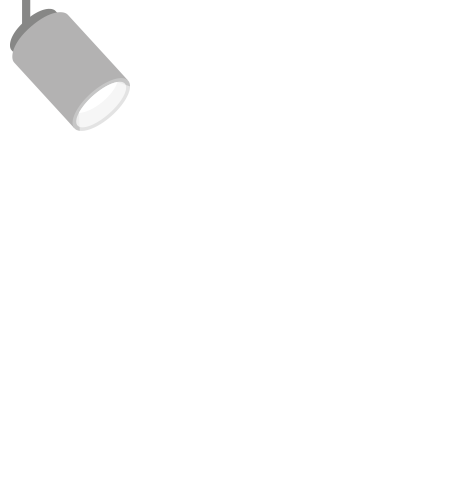 Contact us.
If you like to become a contributor or if you have any feedback or questions, please reach out to us.
Write us a message via form or mail.
Become part of our Community.